A Tribute to my Father
NEW > Personal > Family
Dedicated to my father Derick Noel Bridgewater.
25th. December 1933 to January 28th. 2015.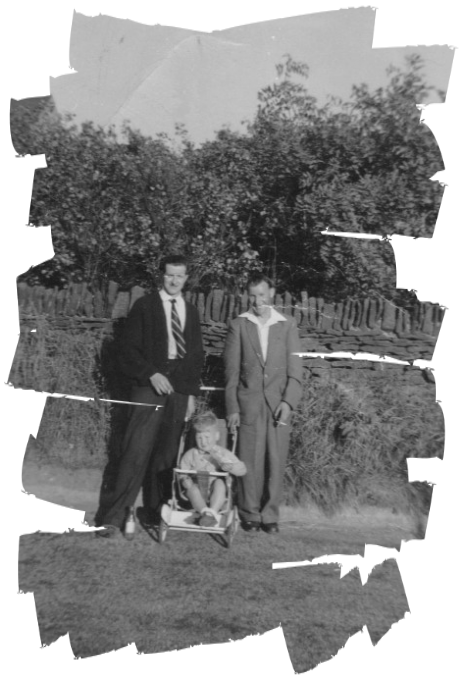 Ted and Dad. Chapel St Leonards.
Dad, me and Lenny Simms (Lenny the lion).




Me, my favourite sister (Only got one) Gaynor, Colleen the Corgi and dad at the bottom of the Pipe Field at Calow. (My favourite family photograph took by mum) 1970's.




School Days. (Jawbones Hill).
Brothers Derick & Peter.


Brothers, Peter, Fredrick, Derick.


Me and dad and the Ariel Huntmaster at the rear of Rutland Terrace Barlow. Sidecar not attached. I burnt my hand on the exhaust that day, I can still remember the sidecar smell of leather and horsehair. See photograph above restored by Gina Smith of the Barlow Local History Group. Thank You.




Four Generations.
Derick. Neil. Adam & Andy.


Dad and Andy, both with pipe in hand.



Me and dad on Smeltinghouse Lane Barlow.


Dad and Penny on the caravan steps.


Dad and Andy, both with pipe in hand.